Inspiring. Engaging. Interactive.
Maureen Walker, PhD, has been a powerful speaker and educator for over 30 years. Engaging and interactive, Maureen has the ability to connect with her audience so they leave with a greater understanding of topics ranging from bridging cultural differences such as race, religion, gender and other markers of social status. In addition, topics can be geared towards audiences including educators, civic leaders, managers/ supervisors, mental health care professionals, spiritual counselors, and social justice advocates.
Maureen is available to speak about the following topics and much more… 
Navigating the Complexities of Race: Racial Healing and Reconciliation
Getting Real About Empathy
Power Works: A Model for Sustainable Effectiveness
The 3 R's of Loving Against the Odds
The Spirit in Action: Achieving Social Justice
Love and Power in the Therapy Hour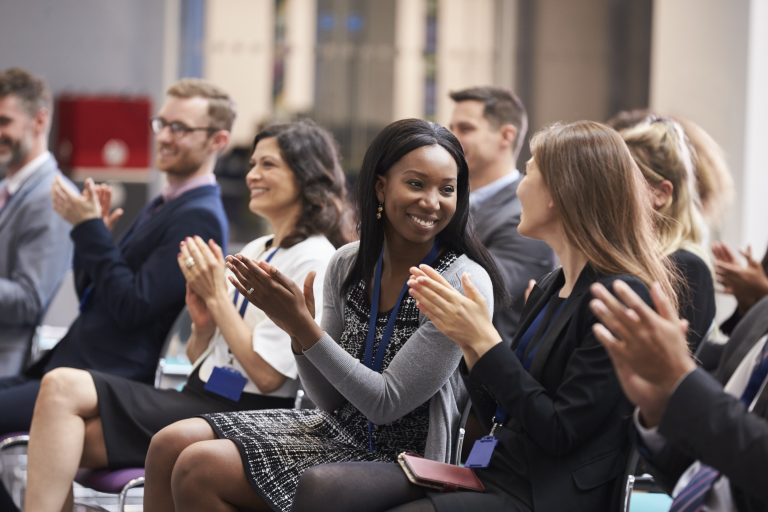 Dr. Maureen Walker is a powerful presenter and facilitator. Attendees are drawn into understanding as Dr. Walker uses the power of storytelling to share and teach from personal experience. Dr. Walker embodies a calm even speaking on difficult subjects which resonates with attendees, enabling them to hear the message and look within.
Noted by the audience for her raw namings, holdings, and brave and balanced reflections, Maureen brought clarity to the group session by modeling an embodied teaching style. As a collective we benefited from her powerful wisdom, storytelling, and reflections. We are grateful for the opportunity to hear her speak and hope to have Maureen again.
The Adult Discussion Group at my church was pleased to have Maureen Walker lead a session in our anti-racism series. She was without a doubt the leader/trainer/facilitator who was most effective in presenting the issues of white privilege and identifying ways to dismantle the biases that perpetuate racism. With enthusiasm for her warmth (despite the inherent distance of Zoom), her original and persuasive content, and her skill in presentation, the participants in our group are eager to learn from her again and again.
We were honored to welcome Maureen Walker as a featured speaker in the Overdue: Confronting Race and Racism in Newton series on March 16, 2021. With just shy of 200 people in attendance at the webinar, Ms. Walker gave a compelling presentation on her recent book, When Getting Along is Not Enough: Reconstructing Race in Our Lives and Relationships Among the many comments we got from attendees, this one stands out in that it captures the essence and goals of the program. A library patron wrote, "Dr. Walker is so articulate and is causing me to do a lot of reflecting - she was so good at sharing the nuances of relationships - her examples were clear and helpful." We also received several inquiries from other libraries who were interested in hosting Ms. Walker. It would be my pleasure to work with her in the future and I highly recommend her to anyone who is considering scheduling an event with her.
Maureen Walker is a founding voice of Relational Cultural Therapy as well as an exceptional teacher of its principles to the social workers and psychologists in training at the Stone Center Counseling Services at Wellesley College. As a speaker, Maureen uses theory as well as personal vignettes to wake us up to the reality that we need to be truly connected to ourselves as well as to others. With gentleness and authenticity Maureen opens our eyes, opens our ears to our own needs of enjoying authentic relationships to flourish in our lives and empowers us to be active members for a better society.
Dr. Maureen Walker is the best of the best! At Harvard Business School, I personally witnessed her brilliance in action as she helped a myriad of students gain confidence and build skill sets that resulted in them successfully completing their MBA. I have been in academia for over 2 decades and never seen anybody provide the support to students like Dr. Walker. As I happily said to her on numerous occasions following the work that she did with many students "you are a godsend to our students and Harvard Business School!"
I have had the pleasure of studying and consulting with Dr. Maureen Walker for 25 years. Her ability to take complex interactions, place them in context and explore them through this fuller perspective brings accessibility and empathy to complicated interactions. I have been able to apply Dr. Walker's approaches to help multiple systems (law enforcement, mental health and substance abuse, education, boards of developmental disabilities, child welfare, and other social service and community agencies, faith-based groups and volunteers) work together to serve those most in need in the community.
Hire Maureen for your next workshop, conference, or speaking event.